Sausage Factory in Albacete
Cuerda, Factory Of Sausages in Albacete of craftsmanship
Welcome to the website of Embutidos Cuerda, artisans of flavor since 1986. More than three decades devoted to creating unique products that conquer the palate from the first to the last bite. In our sausage factory in Albacete, we keep the tradition alive, with the craftsmanship that have made the land of La Mancha famous, to bring to your table a select range of products that are distinguished by their extraordinary natural flavor and unparalleled quality.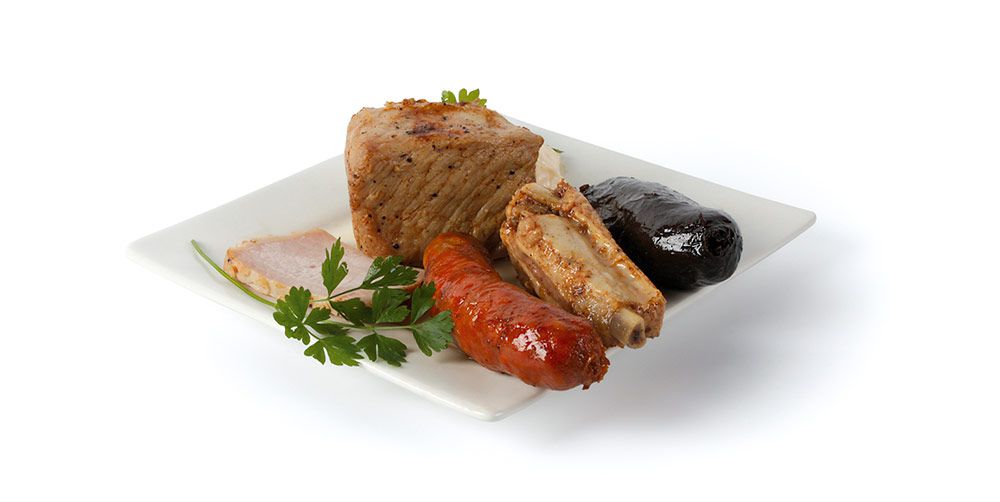 We do not leave innovation aside. We have modern infrastructures that allow us to comply with all sanitary standards and guarantee the quality of our products. In Embutidos Cuerda we make a meticulous selection of the raw materials, from premium quality pork, which we flavor with salt and natural spices, both in our sausage and our fresh sausages. The result, flavors to which it is impossible to resist.
In our sausage factory in Albacete we offer a wide range of products of artisan quality, oriented to satisfy the most demanding palates and to turn a good meal into a gastronomic gift. Try our sausges and let yourself be conquered by the flavor of tradition; alone or an as accompaniment to their dishes, they are the perfect ingredient to turn any meal into a culinary experience. The one who tries them, repeats. Do not be the last to discover it.
Artisan sausages
Sausages
Fresh sausages
---